Crofton for Christmas
Our annual Crofton for Christmas celebration started in 2006 in hopes of raising community spirit and bring people together. In the 11 years we have hosted this event we have only had to cancel on due to snow, making 2016 our 10th year and 9th parade. Every year the community comes together to celebration the spirit of the season.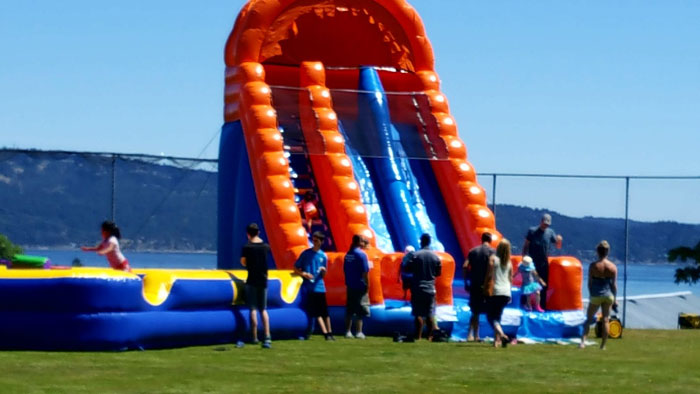 Crofton Family Fun Day
This annual event is one way the community centre gives back to the community for all of its support, we host family fun day for free or at very little cost to all participants. From face painters to old fashioned family races, From soapbox derby races to Inflatable fun we do it all at family fun day!
Crofton Seniors Christmas Lunch
This event has been hosted by the community centre for many years and many more to come. It is the societies aim to make sure every senior in Crofton gets a Christmas Dinner with ALL the trimmings! For those seniors whom are unable to attend the dinner get home delivery.
NYE @ The Hall!
NYE is one of our biggest events each year! And every year the Crofton Community Centre Society ends the year with a bang and a whole lot of balloons!